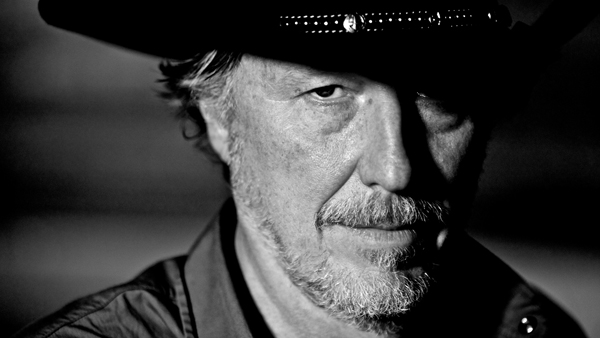 Bryen Willems, "the Swamp Duck",  fronts a five piece band called Bryen and the Bayou Boogie Boys – playing a mix of originals and drawing from a virtual treasure trove of the best country, blues, swamp and southern rock from the last 50 years.
Bryen's second album was released in January 2012, titled NO BAND HERE TILL FRIDAY.   Recorded at Unit 4 Studios, with producer Gary Brown – the album is a honky-tonkin' collection of originals, obscure covers and well known classics.
In addition to fronting his own band, Bryen also has the privilege of playing bass or guitar and providing backing vocals for one of Australia's top country vocalists Nicki Gillis with whom he's worked for a number of years.  He also sings and plays resonator bass in Karen Willems' bluegrass band "Stonesthrow."
Bryen has worked as an announcer in country radio on Sydney's 2RRR88.5FM and at Festival 101.5FM during the Tamworth Country Music Festival.
His musical interest was sparked only after settling down in Australia, having moved from his Louisiana home with wife Karen. An Australian citizen for a number of years now, Bryen's musical influences are of bayou heritage with an Australian flavour.
His second album NO BAND HERE TILL FRIDAY is a fine addition to any Honky-Tonker's musical library.  The album features self-penned tracks HELLO BEER and co-write LET'S BE IN LOVE. It also includes two co-writes with multi-award winning writer Allan Caswell including his first single TWO FOR ONE COCKTAILS and SHE LET HERSELF GO.
Also featured is LONESOME HIGHWAY BLUES, a song written by Barry Tashian (from "The Remains" and "Emmylou Harris' Hot Band").  The track has Barry and Holly Tashian doing the guitar work on the track recorded when they were last in Australia.
He's thrown in a couple of duets with The Harmonators and local Sydney Country Chanteuse Mary-Anne Burton,  and the final track of the Mel Tillis penned HONKY-TONK SONG with Redd Volkaert doing the honours on lead guitar and some new interpretations of some classics by Steve Earle, George Strait and Johnny Paycheck.  As country as country gets…!
His debut album TOO COLD AT HOME, features self-penned tracks HONKY-TONK SONG, BEER AND LIPSTICK, co-writes DEEP DOWN I'M SHALLOW, BABY ARE YOU RUNNIN' and the beautiful duet AS LONG AS I LIVE with songbird Nicki Gillis.
Bryen and the Bayou Boogie Boys shows are just the thing when you need to hear some of that hard core honky-tonk –  Of course, if you'd rather have some nancy-boy, sissy, pseudo-country pop stuff you'll have to look elsewhere – none of that around here!
Bryen resides in Sydney, Australia with his lovely (and patient) wife Karen and two great kids (who aren't kids anymore!) Jacqueline and Jake.